Over the past couple of weeks my backyard has been a war zone. My husband and I are trying to tear down a 7 ft tall, over 50 ft long, block wall. It's been hell on my back. Along with that my husband has been building his shop on the back 1/4. Not only that I've torn the wall out between my 2 rooms making them one room. There's a lot going on in my life and it's starting to bear down on me. I need a girls day but don't have any girls to hang out with. Today I thought I'd share photos of what's been going on.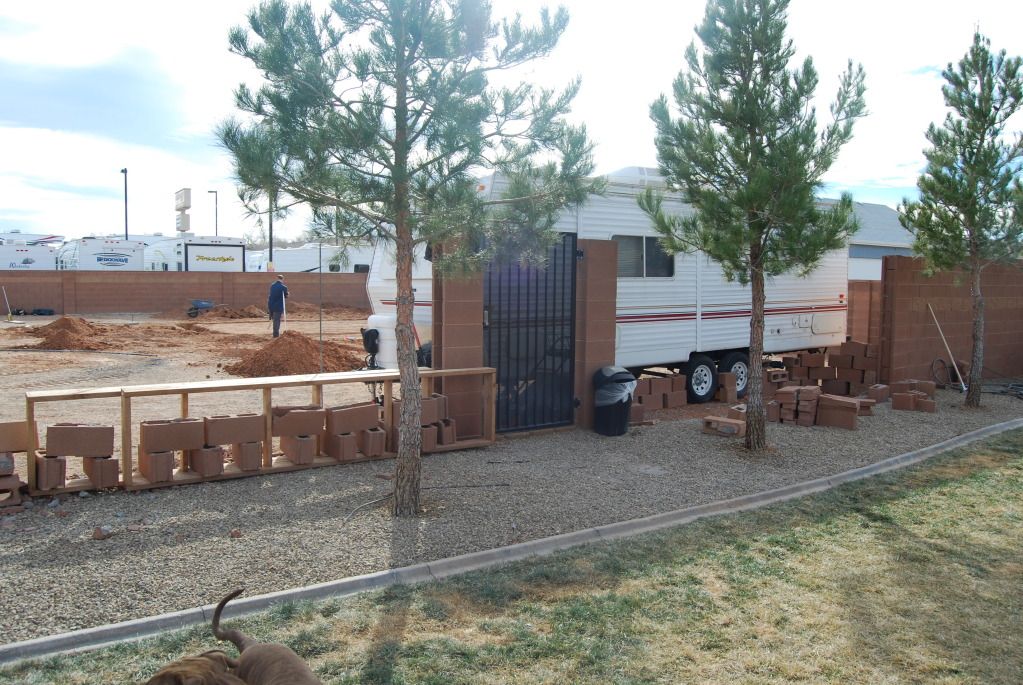 Here's a portion of the fence we've taken down. It's an inner fence. Our property extends back to the outer fence.
Concrete forms are in, rebar is down, pump truck pulled into the neighbors lot to lay concrete. That was a fun day.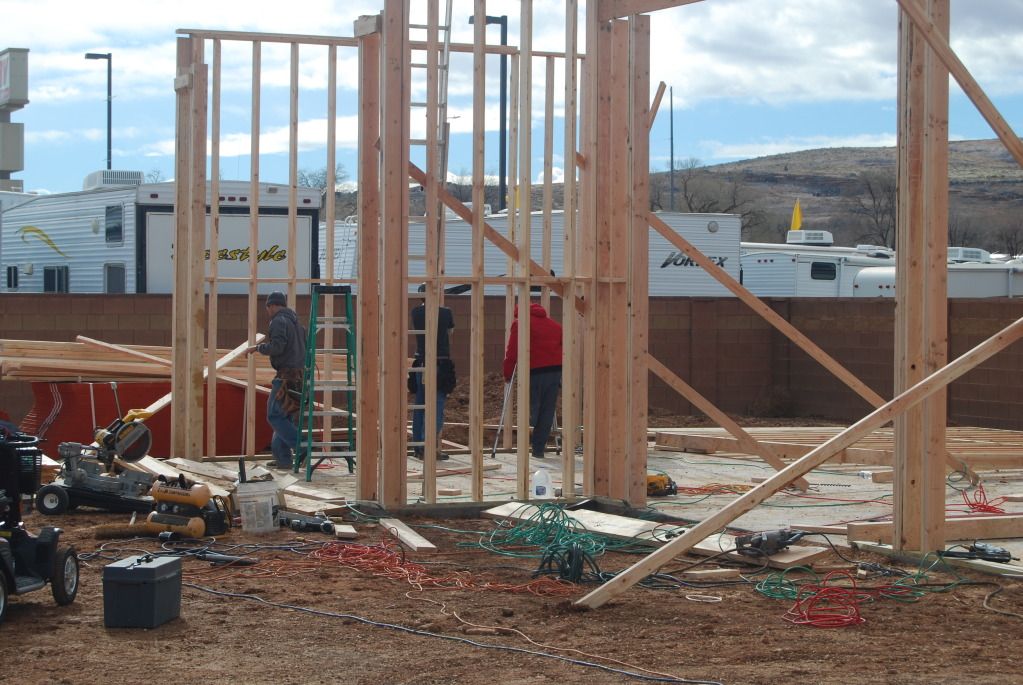 Walls of the shop going up. My husband was having too much fun helping the crew. He wanted to put his hand in so he could say he had a part in the building of the shop. Thankfully the framer is our neighbors brother and was happy to have him help.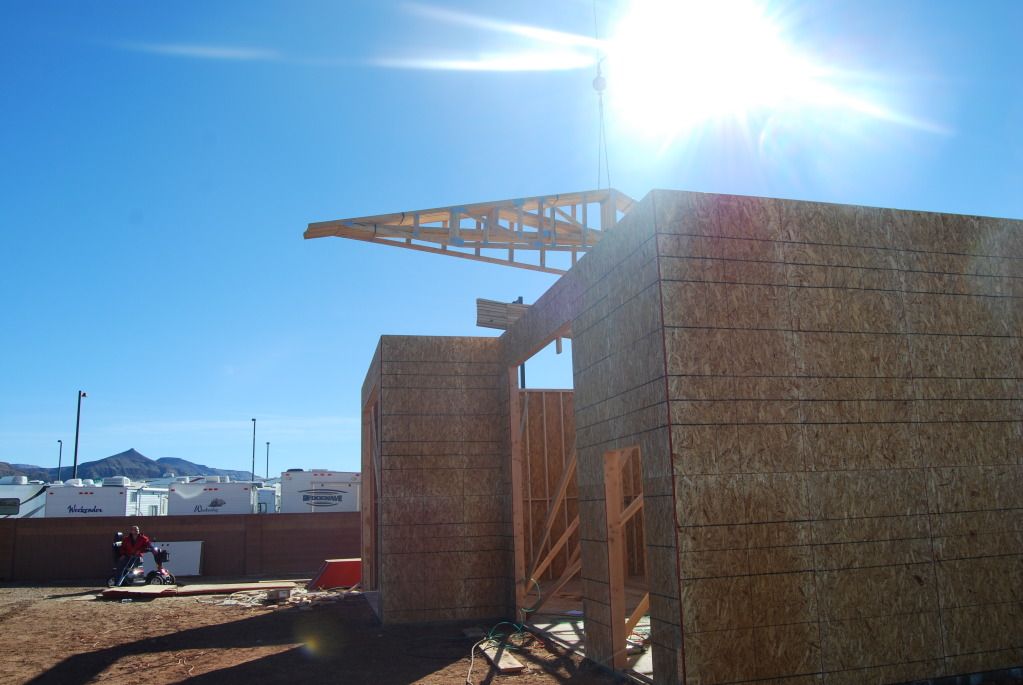 Trusses being set on the building. This was so interesting to watch. Everything (as of 2/2/13) is ready for the roofers and stucco folks.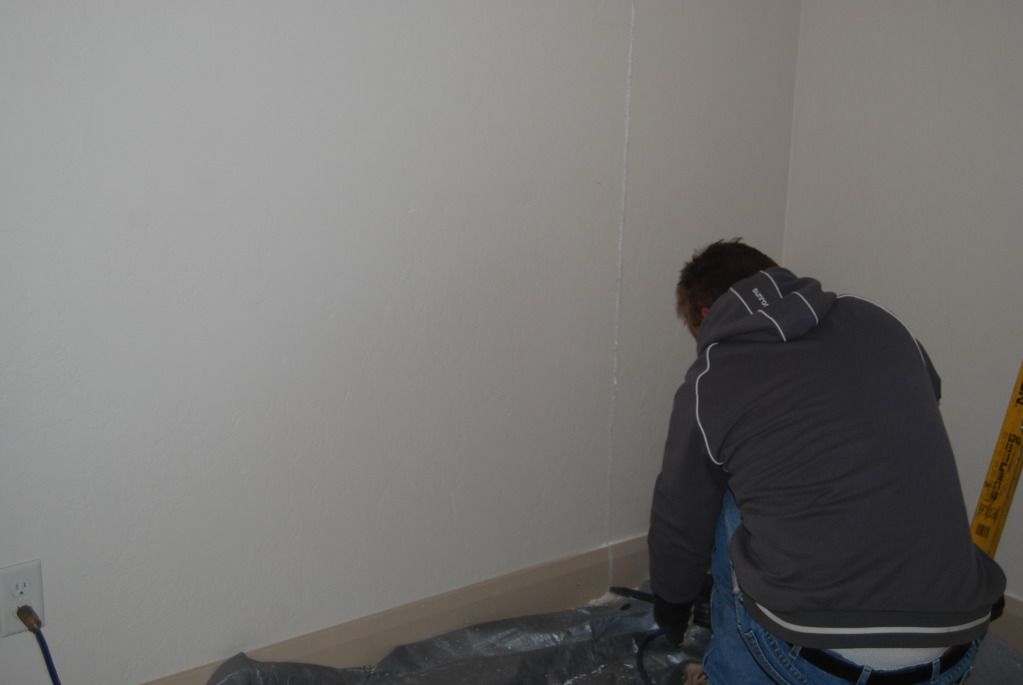 The framer who did the shop also cut the hole in my wall. He traded the work for the remaining nails and staples from the shop. Trust me when I say what we had left over was worth more than the opening he cut.
The opening linking my sewing room to my scrapbooking room. All I have to do is sheetrock the opening, tear up the carpet and lay wood, building desks and storage, and I'll be in business.
So that's what's been going on in, and around, my home. It's busy, messy, and so exciting. I hope those who actually read this blog will understand why I haven't been posting much lately. This is a long, sleep deprived, process and one I wouldn't give up for the world. I love this kind of stuff.