I'm attempting to make a baby quilt for my neighbor. She's due in May and I have absolutely no experience with quilting. I've been watching hundreds of videos online, especially those made my
Leah Day
, and I finally got the courage up to try out the
$30 darning foot
that I purchased a couple weeks ago. I have to say, I didn't do such a bad job on my mini quilt sandwich.
This fabric was purchased for the sole purpose of practicing my quilting techniques. I only made 2 or 3 booboo's over the whole piece and, if I were doing this on a real quilt, wouldn't have an issue picking out the stitches and trying again. So I know the thread is white and almost hard to see on this piece of fabric BUT I hope you can see it.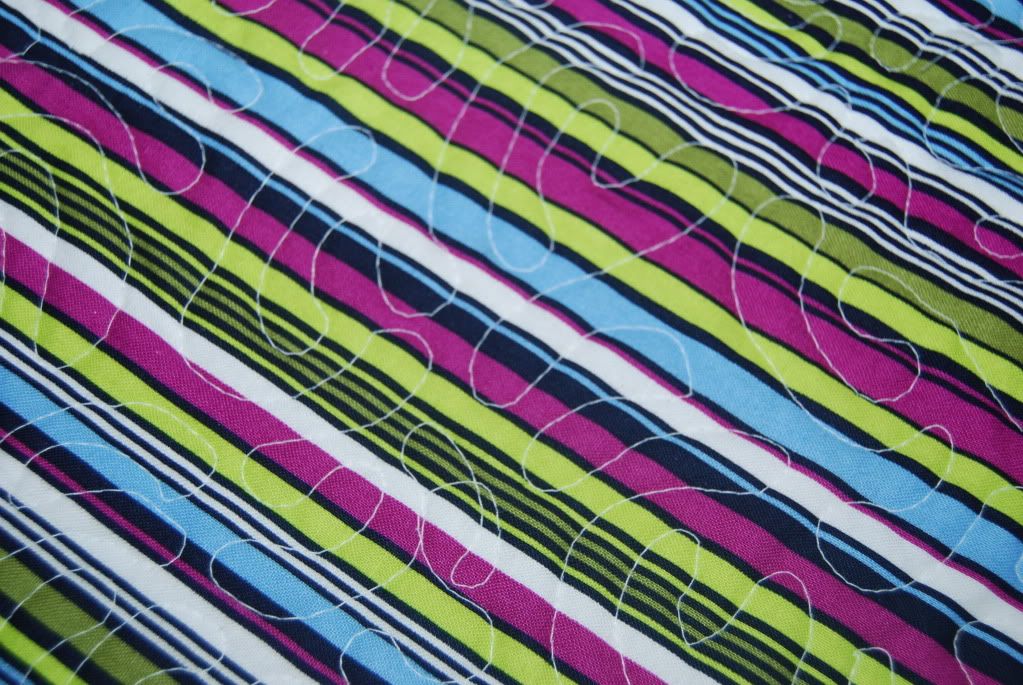 Do you see the booboo toward the bottom, in the center. I could fix that if this were a real quilt but I took it as a lesson.
Here's the whole piece overall.
There are sections that look too similar but, again, this is a practice piece.
Something that really helped me was drawing it first. I know that sounds strange but building muscle memory is really going to help when you put the fabric under the needle. I've been doing this for quite a while just building up the courage to put two pieces of fabric together and stitch it.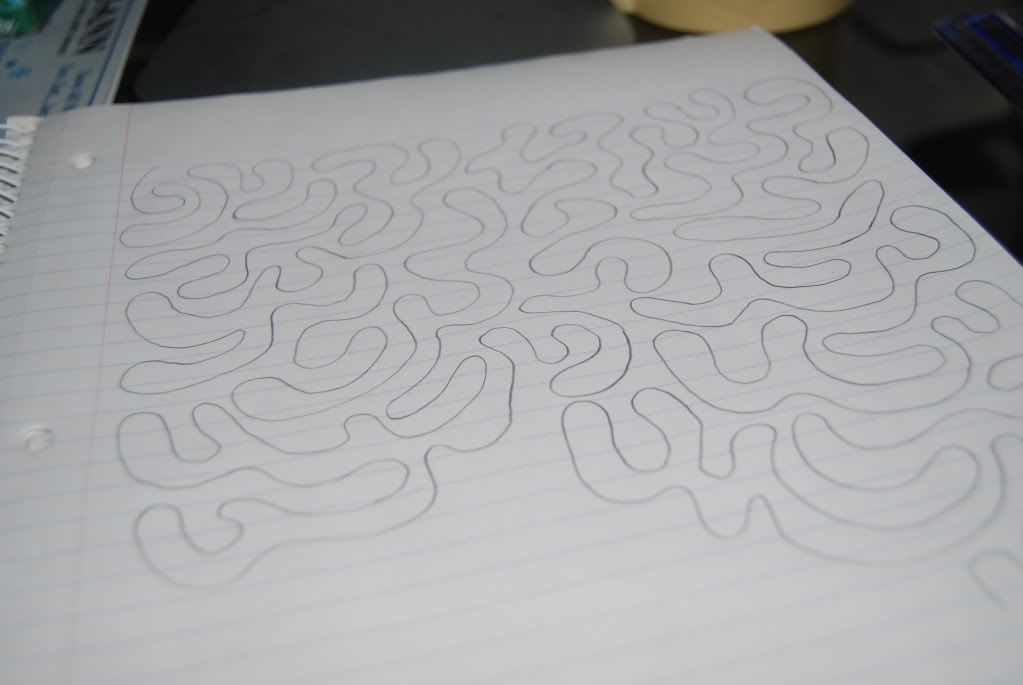 All in all I'm so happy with how well I did. I have stitch length issues but that's completely my fault. I haven't gotten down syncing the movement of the quilt with the rhythm of the needle. I'm sure that comes with time though.
You may also notice that my blog is under a little bit of a remodel. I was happy with the header and my designs overall but I just wanted something different. I feel like I can be more expressive in what I want to accomplish with this blog.